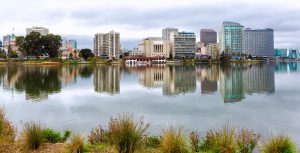 Afortus Financial is a premiere financial consulting company with offices all over the United States. In California alone, we currently have 7 different offices, with 8 more on the way. In terms of northern California, we have a location on both sides of the bay, with offices in both Oakland and San Francisco. The team at our Oakland office is well-equipped to help the people from the bay and the surrounding areas take control of their finances and build wealth.
Services We Offer in Oakland, AZ
The financial specialists at Afortus Financial are dedicated to helping the people of Oakland get closer to financial independence and stability. Here's some of the various financial services that we offer in Oakland:
Debt Reduction
One of the key aspects of getting your feet on the ground, financially, is eliminating the debt that you currently have accrued, and only adding to debt in wise situations. Our team of specialists can help you find ways to expedite your debt payments, or even restructure your debt to make it more financially feasible.
Estate Planning
For many people, one of the primary goals of their finances is to be able to provide for their family and secure them a future. This means that they eventually need to think about estate planning. Our Oakland team helps people put together an estate plan so that they and their family can have some peace of mind.
Financial Consultation
The bread and butter of what we do constitutes general financial consultation services. This means helping people put together budgets that work for them, and then creating separate parts of that budget that go towards paying off bills, living expenses, and wealth accumulation.
Contact Our Team to Learn More!
If you are in need of financial services in Oakland, California, then don't hesitate to give our team a call today! Our professional and caring specialists can help give you a consultation that shows you how to wrangle your finances and grow your wealth.
(510) 394-1160
7700 Edgewater Drive #725, Oakland, CA 94621