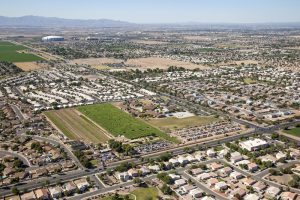 Afortus Financial continues to grow throughout the country, and has become a top financial consulting company in the United States. In Arizona, we have two offices that represent both the west and east side of the state. Our Glendale office is filled with individuals who specialize in a variety of different financial services, so that we can help the people or Arizona build their finances and continue to accumulate wealth.
Services We Offer in Glendale, AZ
The path to financial independence requires a broad foundation of financial expertise. Our team in Glendale takes pride in helping the folks in Arizona get closer to financial stability through a variety of different services:
Financial Consulting
Primarily, we are a financial consulting company. As such, a core part of our business is in sitting down with our clients and helping them figure out how to budget their money between bills, debt, lifestyle expenses, and continued investitures. Helping people wrangle their wealth within their lifestyle then helps them grow that wealth to accommodate an even better lifestyle.
Estate Planning
Arizona is a very family oriented state, and also has many retirees who come here to enjoy the warm weather. To the people here, estate planning is a crucial services that we offer, as it enables them to have a peace of mind about their family's future when they are gone. Our team has plenty of experience in setting up estate plans effectively, so that your family is taken care of.
Debt Planning
Debt is a crushing problem for many people, nowadays, as debt and healthcare costs continue to climb. Being able to manage and get out of debt is a critical step up for many families. The folks at our Glendale office can help Arizonans build a debt repayment plan, or even help them strategize a restructure that is more manageable.
Call Today to Learn More
If you live in Arizona and want help getting your finances under control, whether that means paying off debt or growing wealth, then please give our team a call today. At the very least, our specialists can give you a consultation about how our services might be able to help your particular situation.
480-527-0459