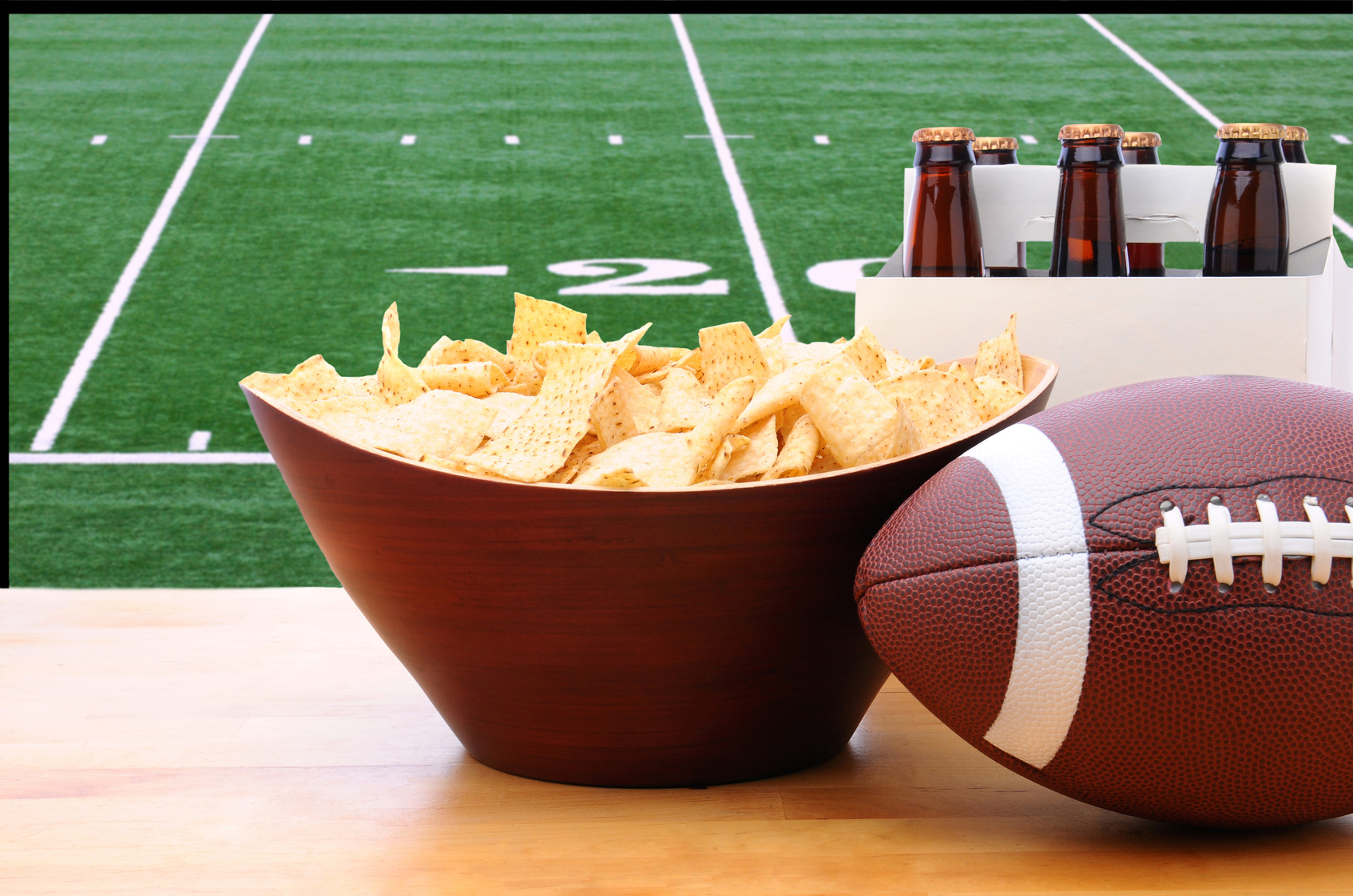 27 Jan

Host a Budget Friendly Super Bowl Party

Wanting to host a Super Bowl party this year but don't have much wiggle room in your budget for hosting a big event? Here are five key tips to saving money on your next Super Bowl party.

Have it at home.

Before you consider holding your Super Bowl party at a local bar or restaurant, keep in mind that these places are likely going to markup their prices for Super Bowl related events—not to mention that dining out is already much more expensive than dining at home as it is. So, in order to save money on your Super Bowl party, you'll definitely want to hold it at home.

Make it potluck style.

We all know that half the fun of a Super Bowl party is that junk food that you'll be eating, but this doesn't mean that you have to front all the funds yourself for the party's food and refreshments. A Super Bowl party is one of the best candidates for a good, old-fashioned potluck; simply ask your guests to bring their favorite snack or appetizer to share. Alternatively, you might offer to provide the majority of the food while making it "BYOB" to help offset the cost of alcohol.

Prepare budget-friendly dishes from scratch.

For the dishes that you do make, it's always going to be cheaper to prepare your food from scratch than it will be to buy it pre-made. Some great, budget-friendly Super Bowl party staples are chili, chips and salsa, slow cooker meatballs (purchased in bulk), and pigs in a blanket. Be sure to get an idea of how many people will be attending your party so that you can take advantage of bulk prices on certain food items.

Use decor you already have.

If you're hosting a Super Bowl party, chances are you're at least somewhat of a football fan. Rather than going out and getting a ton of Super Bowl themed decorations at your local party supplies store, use football themed items you already have, like footballs, football jerseys, and memorabilia. Then, if you still feel like things are looking bare, you can supplement with simple balloons and textiles in this year's teams' colors (you may even already have coordinating textiles on hand.)

Take advantage of January TV sales.

Most think that Black Friday is the time to get a brand new TV, but if you're looking for something name brand and affordable, you'll actually want to wait until January when TV manufacturers are looking to clear old inventory to make room for new products. These manufacturers tend to brand these sales as Super Bowl sales, so take a look at the deals going on at your local electronics stores during the month of January. Of course, a TV on sale is only a good deal if you truly need it!