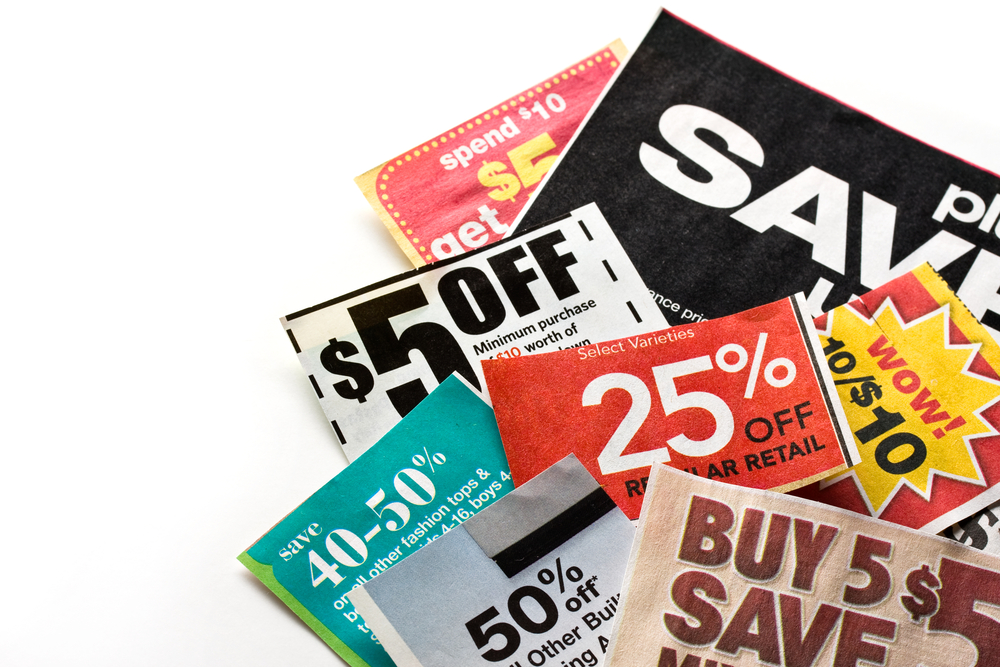 01 May

Couponing Dos and Don'ts

Couponing is a great way to save money here and there, but some couponing techniques are more effective than others. Here is a brief look at some couponing dos and don'ts in case you're looking to save money and boost your savings.
Do stack coupons.
The trick to really saving with coupons is to stack coupons. Do what you can to use as many coupons together as possible—remembering, of course, that some promotions will not be valid together. The most "stackable" coupons are manufacturer's coupons, as they can be used in any store and will not conflict with in-store promotions.
Do keep your coupons in a convenient place.
With couponing, nothing is worse than planning a shopping trip centered around your carefully clipped coupons, only to forget to bring your coupons to the store with you. Be sure to keep your coupons in a convenient place where you'll remember to take them with you when you're on-the-go. You might keep them in a small file near your front door, for example, or you might even simply keep them in your car.
Don't purchase something just because you have a coupon for it.
Manufacturers get you with coupons by tempting you to buy things just because you can get them for a discount. That, of course, can result in you buying things that you simply don't need. Therefore, with couponing, it's a good idea to set a rule for yourself where you will not save and use a coupon unless it's for something that you would already be buying anyway.
Don't buy more than you need.
On a similar note, even when you do have a coupon for something that you do normally buy, be sure not to buy more than you can use. If you have a coupon that requires you to purchase five tubs of yogurt, for example, and you typically cannot use that much yogurt before the expiration date is up, using that coupon probably isn't worth it.
Don't forget about online coupons.
We're going more and more online with our shopping, so it only makes sense to take our couponing online as well. Before making any purchase online, do a quick search for any coupon or promo codes that you may be able to tack onto your order. RetailMeNot is a great resource where you can find online coupon codes all in one place. You can even add an extension like Honey to your browser, which will let you know any time you are shopping online and there is an available coupon code to try.