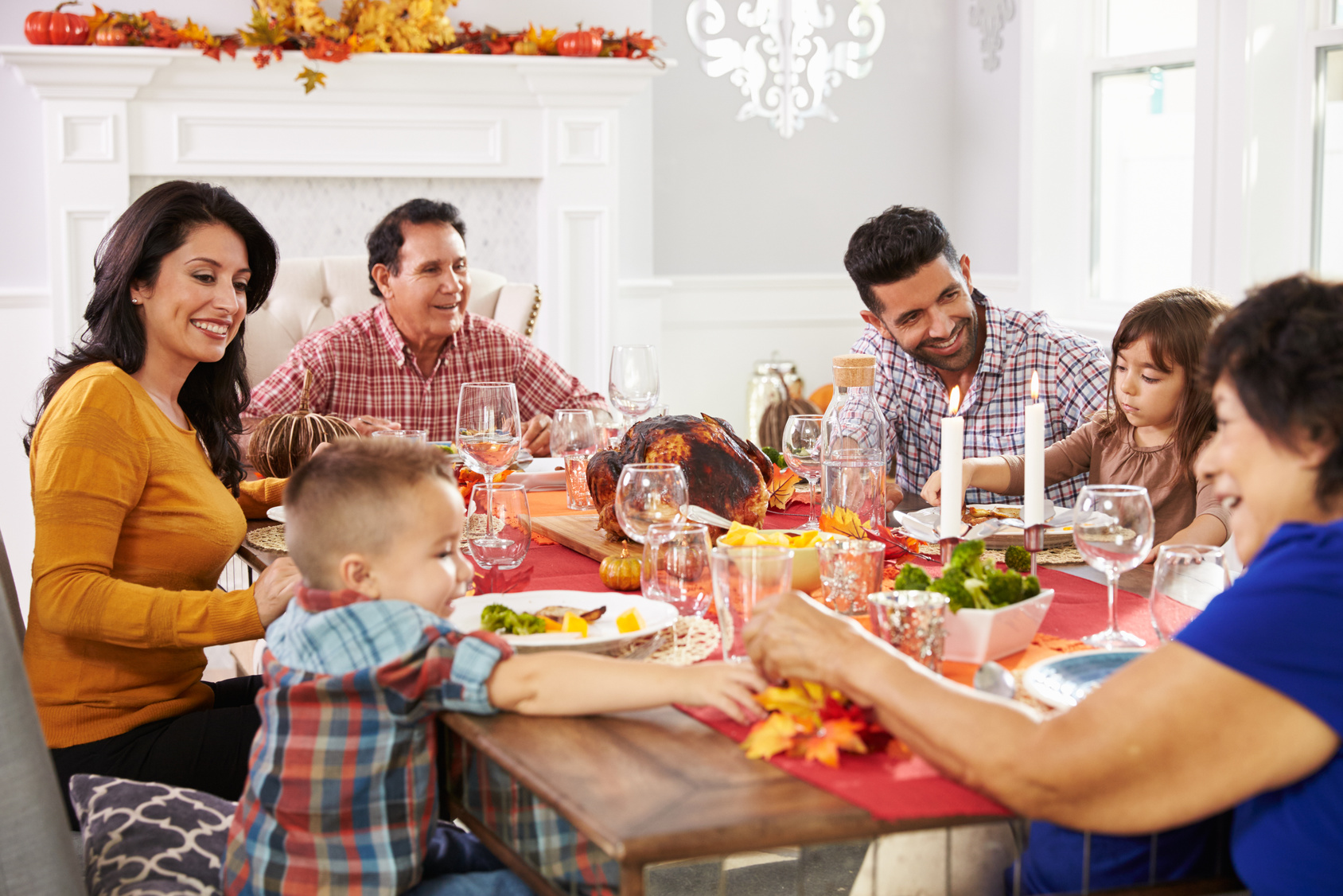 21 Oct

8 Key Money-Saving Tips for Thanksgiving

Looking to save money on your Thanksgiving meal costs this year? Here are 8 key tips to keep in mind.

Make it potluck-style.

If you're hosting several guests in your home come Thanksgiving, don't be shy; ask friends and family members to each bring a dish. The meal is at the center of how we celebrate the Thanksgiving holiday, and having everyone help create that meal is a great way to bring people together. Plus, you'll save significantly on food costs. And if you happen to be hosting enough people in your home on Thanksgiving, you might even be able to outsource food preparation altogether—a fair tradeoff when considering the effort that goes into preparing a home for guests and cleaning up afterward.

Don't make what doesn't get eaten.

Sure, there are regular Thanksgiving staples like turkey, stuffing, and sweet potato casserole, but if any of these dishes aren't particularly popular in your family, don't make them. There's no need to stick to tradition when it will only result in money wasted on food.

Shop major savings ahead of time.

Are you spotting major deals on shelf-stable items like canned yams and Russet potatoes weeks before the big holiday? If you see coupons and discounts on foods that you know will last you through Thanksgiving, go ahead and take advantage of those savings now.

Cook from scratch.

Of course, cooking from scratch will typically save you money in terms of meal costs—and your food will probably taste better. Start your ingredient purchase planning by "shopping" your pantry to see which ingredients you already have on hand.

Put your oven on double-duty.

This tip will take a little extra planning, but it could help you save big on energy costs. Pair things together that will cook in the oven at the same temperature, and organize your food preparation in such a way that you'll be able to cook these things at the same time.

Use natural decor (or look for discounts on decor).

It's fun to make things festive in your home when hosting Thanksgiving, but this doesn't mean that you need to visit your local craft store and scour the seasonal shelves. Find pieces that you can use as natural decor, such as colored leaves, small twigs, and pinecones from your lawn.

A note on craft stores while we're on the subject: many craft stores do regularly offer coupons that give you 20% or more on an item, so if there is a particular Thanksgiving decor item that you'd like to have, make that the thing you use your coupon on.

Wait a day or two.

Having friends or family come in from out-of-town? You might consider holding your Thanksgiving dinner on, say, Saturday instead of the traditional Thursday. That way, you'll enjoy major discounts from grocers who are looking to clear out Thanksgiving food items.

Keep it simple.

Lastly, remember what Thanksgiving is all about: spending time with family and being grateful for the things you have in life. So while your goal might be to create "the perfect meal" or have "the perfect house," try to keep things simple. It will mean less stress for you, less money spent on food preparation and decor, and a more meaningful Thanksgiving holiday overall.