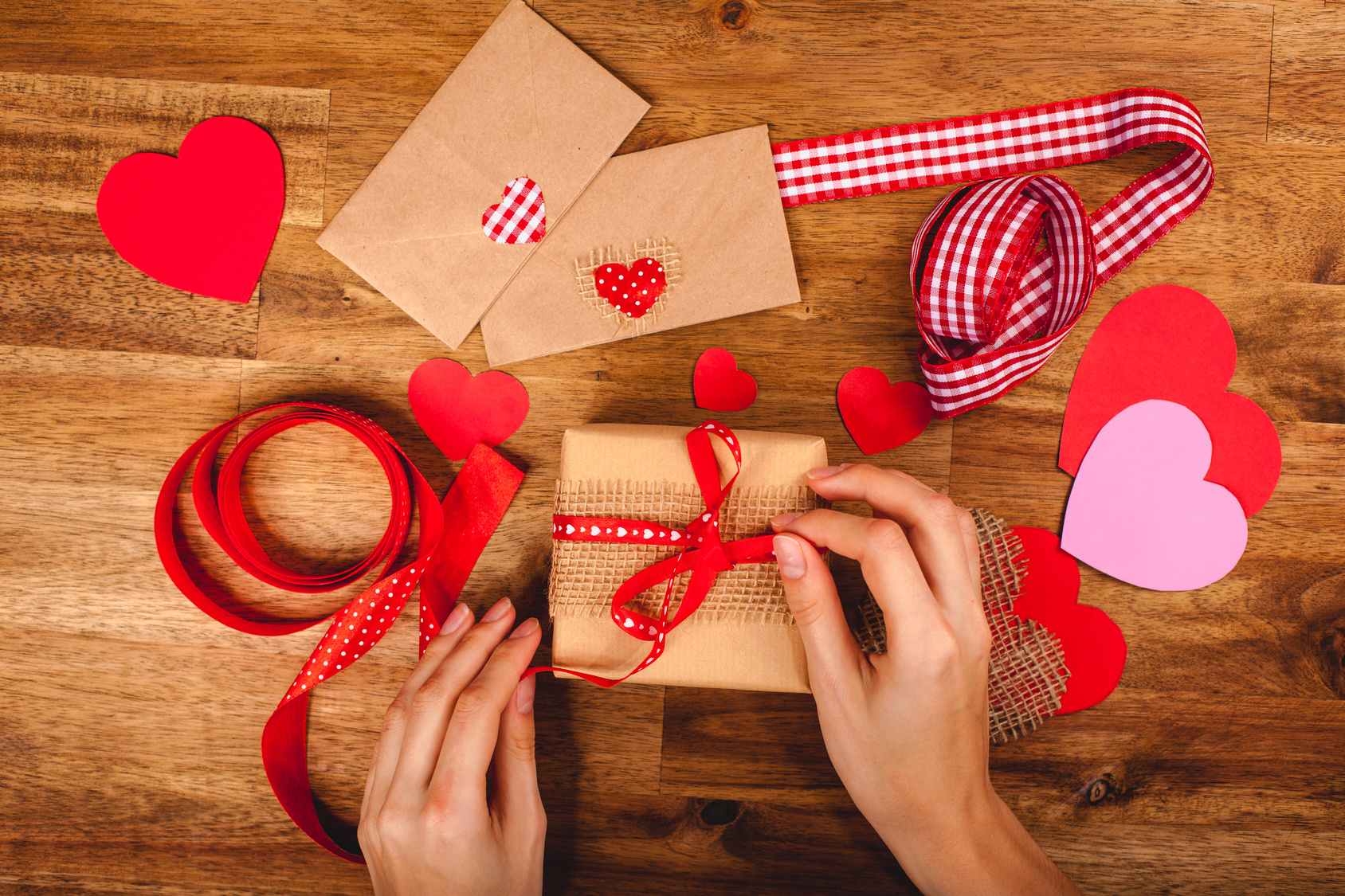 16 Jan

6 Ways to Celebrate Valentine's Day on a Budget

Looking to make that certain someone feel special on Valentine's Day, only you're not sure about how it will fit into your budget. Here are six ways that you can still enjoy a romantic holiday without breaking the bank.

Eat at home.

It might be tempting to dedicate a good portion of your discretionary spending toward a higher end romantic dinner on Valentine's Day, but preparing a nice meal at home can be just as romantic—and perhaps even more thoughtful. Consider dressing up your dinner table with your finest dinnerware and table linens, then pairing it with a simple, yet elegant meal. You might try making fresh pasta from scratch, cooking some restaurant-style steak, crafting a heart-shaped pizza, or preparing roasted pork with a unique glaze.

Look for restaurant coupons.

Alternatively, if you and your significant other have your hearts set on eating out on Valentine's Day, look for restaurant coupons and discounted certificates on the web. Dining is one spending area where many forget to look for coupons, so your chances of finding a great deal are probably better than you think. Sites like restaurant.com and Groupon will often have great local dining deals.

Opt for handmade gifts.

Handmade gifts speak from the heart, and they can oh-so-conveniently save you money as well. Your best bet here is to think of certain skills that you have and to think of ways that you can gift those skills to someone else. Here are a few ideas for handmade Valentine's Day gifts:
A mix CD filled with love songs
Paper flowers
A framed photo
A book-style compilation of romantic e-mails or letters sent to one another
A jar or basket of favorite candies
Baked goods
A handmade card
Stick with tradition, only on a smaller scale.
If you still want to stick with some of the classic Valentine's Day traditions with your gift giving, try doing them on a smaller scale. Instead of going out and buying a dozen roses, for example, go out and get just one. Instead of getting a giant box of chocolates, opt for a single candy bar.
Play a song.
If you're musically inclined at all (or even if you think your significant other will appreciate seeing you try your hand at making music), try playing a song for your significant other. It's a gift that costs nothing but will show how much effort you put into making the day extra special.
Watch the sunset (or stargaze).
Do you have a favorite sunset viewing spot in your town that you could share with your significant other—say, a special ridge that overlooks the city, or a certain spot along a great hike? If the weather will permit, the two of you could simply watch the sunset somewhere special, with maybe a warm drink or two in tow. Or, if you'd rather do something a little later in the day, you could go stargazing in a remote spot near where you live. These activities may sound a little cliché, but they're popular for good reason.